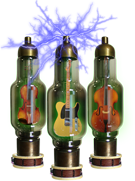 "The Waybacks' genre-hopping and myriad influences make 'Loaded' seem like a mixtape made just for you by your infinitely cooler friend. The sound may not be easily categorized, but it is damn good."
— Juli Thanki, POP MATTERS
"The musical maelstrom known as the Waybacks blew into Iota from San Francisco Tuesday night, sending up such a startling tornado of aggressively performed, high-spirited melodies as to remove all air from the room. Their inspirational combination of influences -- not to mention their recklessly brazen breakneck pace -- exposed the band as virtuosos sharing a singular mind-set."
— Buzz McClain, THE WASHINGTON POST
" ... few bands have produced instrumental virtuosos who can follow the lead of newgrass icons like Sam Bush, Tony Rice and David Grisman ... The Waybacks, on the other hand, feature hot pickers who are destined to become revered new-acousticians, thanks to their individual solo styles and the band's novel and irreverent tenor."
— Scott Nygaard, ACOUSTIC GUITAR MAGAZINE
"These guys can play like bandits."
— Ray Waddell, BILLBOARD
" Geniuses whose playing stacks up to anything you'll find."
— Brad Kava, SAN JOSE MERCURY NEWS
"The Waybacks, Burger After Church (Fiddling Cricket): A near-ideal balance of irreverence, chops, discipline, and originality separate the Waybacks from many bands that share their 'jamgrass' audience."
— David Royko, CHICAGO TRIBUNE "10 Best CDs of 2002!"
" One way cool band ... tight, crisp, sophisticated music."
— SING OUT! MAGAZINE
"One of the most exciting, inventive and fun acoustic bands on the planet! … it's no wonder that these bay area favorites are catching fire across the country: they are stellar instrumentalists adept in multiple musical genres who have taken the acoustic string band to a whole new level."
— Kevin Russell, FREIGHT TRAIN BOOGIE
" ... chops to spare, a sense of humor, and no respect whatsoever for standard operating procedure ... very impressive ... do yourself a favor ..."
— Rick Anderson, BLUEGRASS UNLIMITED
"This eclectic quintet ventures where few acoustic groups have gone. The music made by The Waybacks ... features some of the most exotic settings for mind-blowing picking you'll ever hear. These guys are extraordinary musicians, and their spellbinding solos will leave you slack jawed. They call their music 'acoustic mayhem.' I call it sheer genius."
— Michael Miller, BAYAREA.COM
"I've been a Waybacks fan for years and I think Loaded is their best CD ever! It's currently number one in rotation at WGWG."
— Jeff Powell, Program Director, WGWG FM