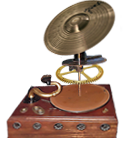 Merlefest Hillside Album Hour 2021: Halfway To Heaven
2022
01. Intro: Paradise Waiting (John Henry > Eve Of Destruction > Pretty Polly > Riders On The Storm > In-A-Gadda-Da-Vida > Nashville Skyline Rag > Embryonic Journey)
04. Hello In There > September Song
07. Pretty Good > The Gambler
08. Your Flag Decal Won't Get You Into Heaven Anymore
09. Far From Me > Ain't No Sunshine
10. Angel From Montgomery
12. Donald And Lydia > It's A Hard Life
13. Six O'Clock News > Pineola
In September, 2021, festival-goers celebrated the return of Merlefest after a pandemic hiatus, and The Waybacks celebrated the legacy of an American songwriter lost to that pandemic.
John Prine's 1971 eponymous release combines centuries-old Appalachian roots with the psychedelic sounds and political consciousness of the 1960s, and the Waybacks explore these seminal strains of "Americana" in a roiling hour and a half set of live music that veers from the nostalgic to the unexpected, heartfelt at both extremes. Careful listeners will find tributes to band heroes Bill Withers, Kenny Rogers, Dusty Hill from ZZ Top, and even Neil Peart and Rush.
Instrumental fireworks abound, thanks to the likes of Sam Bush, Jens Kruger, and Tommy Emmanuel, and Jim Lauderdale, Red Young, and Noah Wall deliver the vocal goods, reminding us just how much we all love those quirky and inimitable Prine moments.
"A bowl of oatmeal tried to stare me down." Enough said!